Touchscreen Design & Development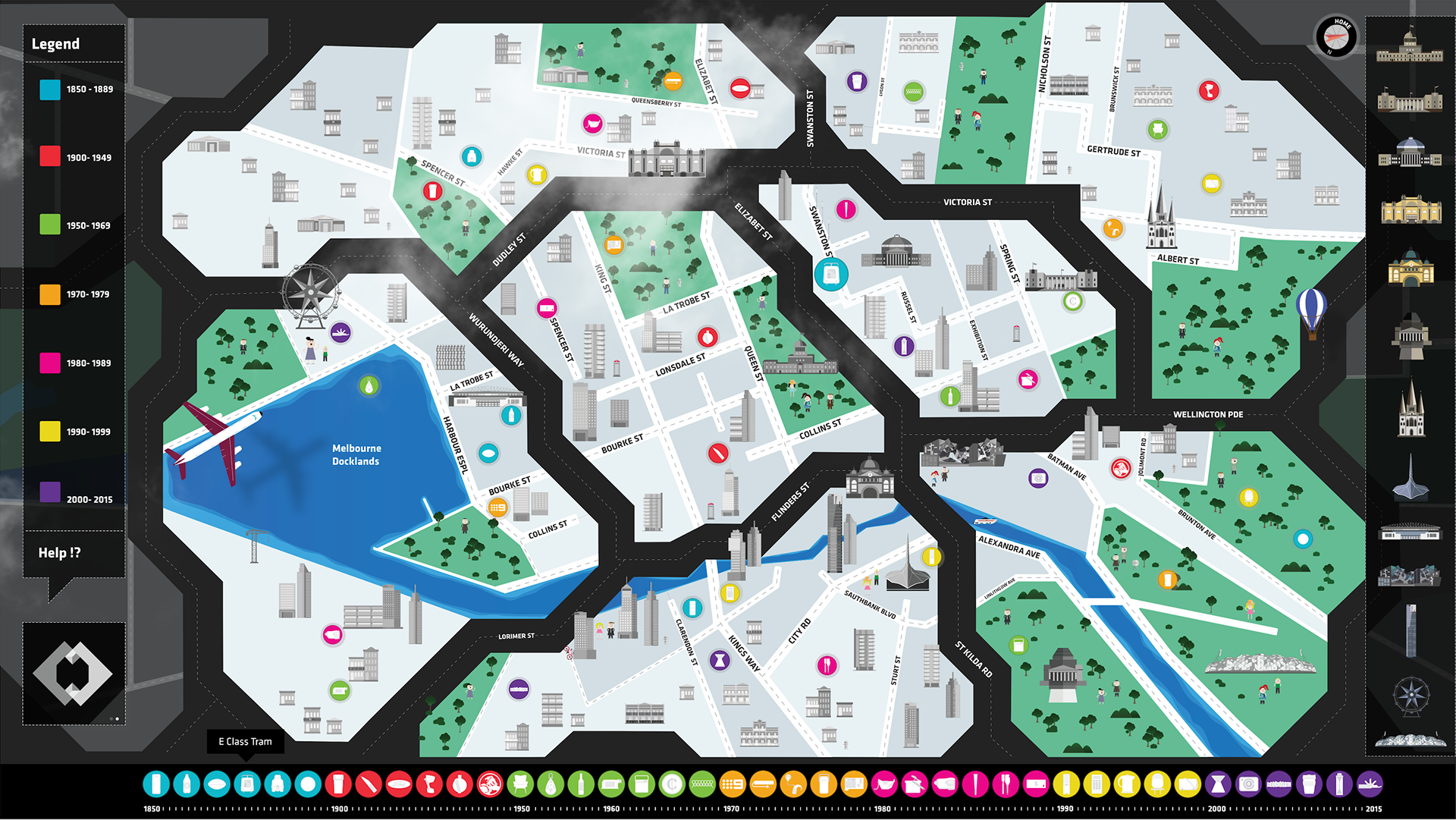 The project aimed to represent 43 iconic designs over the century by creating interactive experiences to motivate user interest and learning. The project offers to the user to experience the unique and dynamic cultural identity of Melbourne City through different platforms such as Touchscreen, Desktop, Mobile, iPad and On-Screen Indent. 
TOUCHSCREEN EXPERIENCE
CONNECT with the user through a playful experience that will appeal to the users seance of touch, sight and sound. 
MOTIVATE the user to want to learn and discover more of what Melbourne's inventors have to offer. 
PROVIDE an Interactive experience focused on discovering, play and add new ways for visitors to make a personal connection with the iconic designs and Melbourne lifestyle. 
PROVOKE the users emotions through the different platforms they will engage with.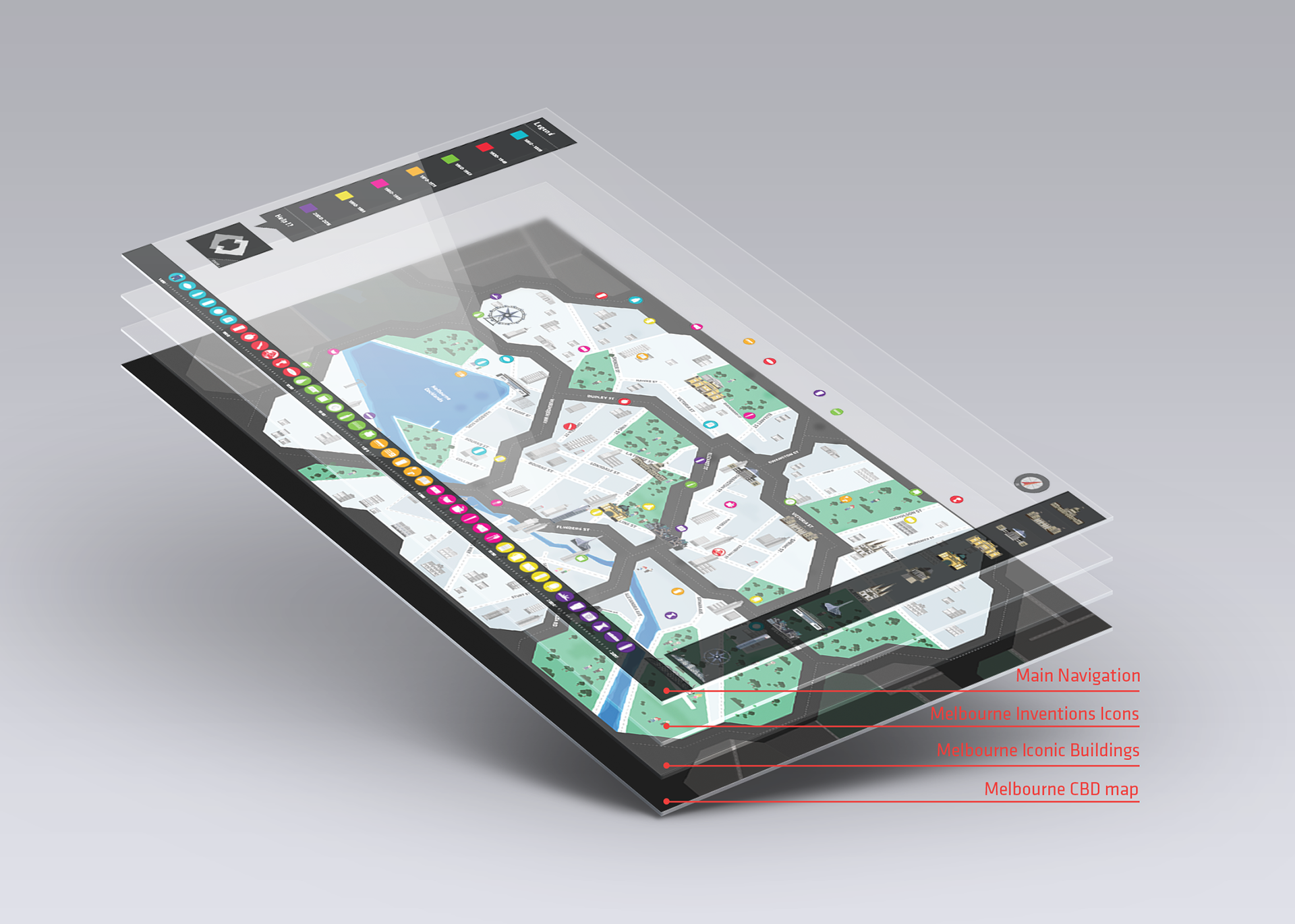 CRISSCROSS USER 
The target audience doesn't necessarily range by age group but by reason of visiting such as education and general interest.
THAT IS HOW WE COMMUNICATE IDEAS
We started with Melbourne CBD map to be our guided line for CrissCross mapping structure. Then, we analysed the 43 innovative iconic products design that were designed in Melbourne to place them on the map based on CrissCross Era. Through the discovery of multiple eras, we carefully assigned a color legend to represent the designated era according to history through colors. This has brought up the legendary Time-line concept as we connected all items according to dates, colors, and innovations.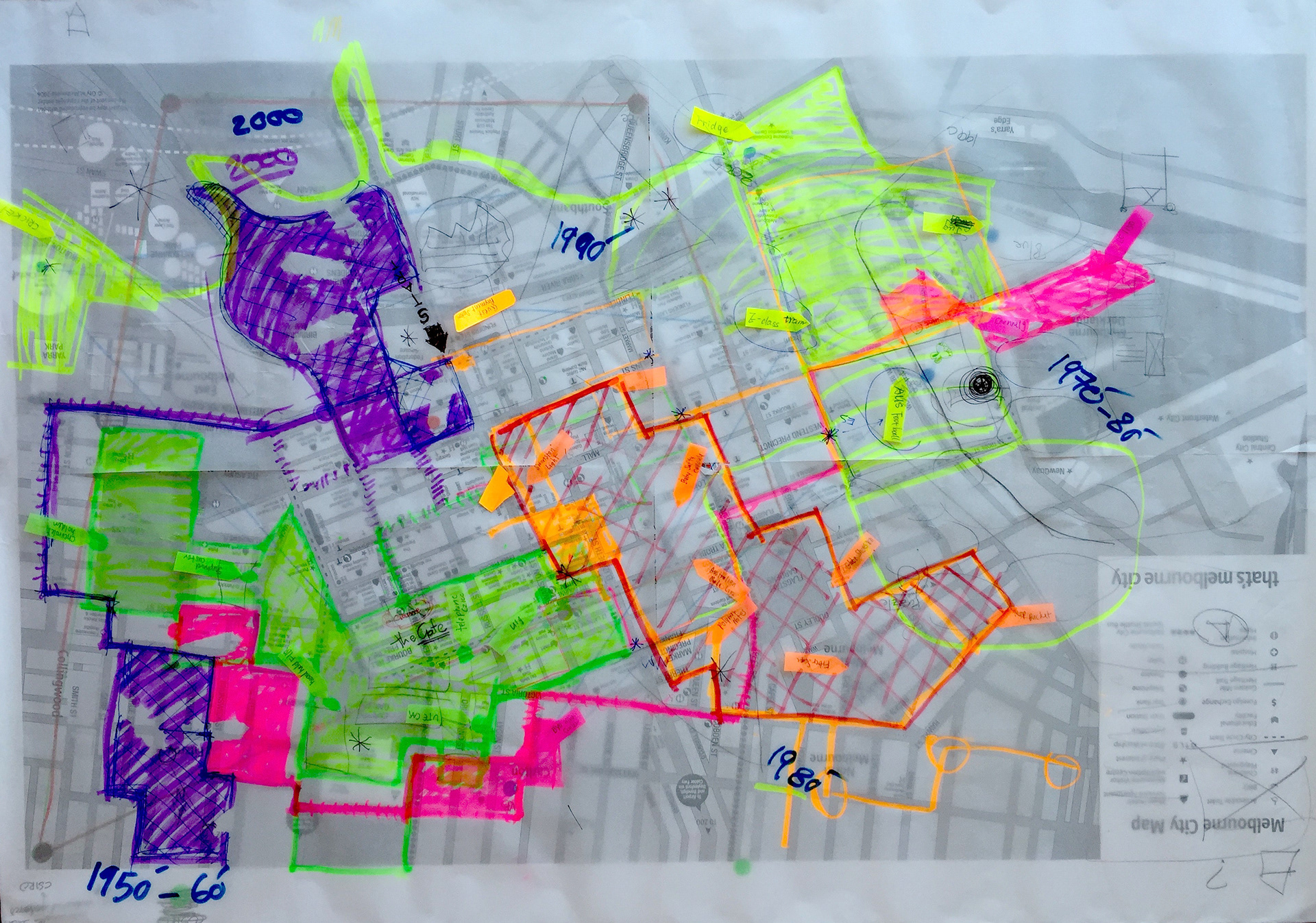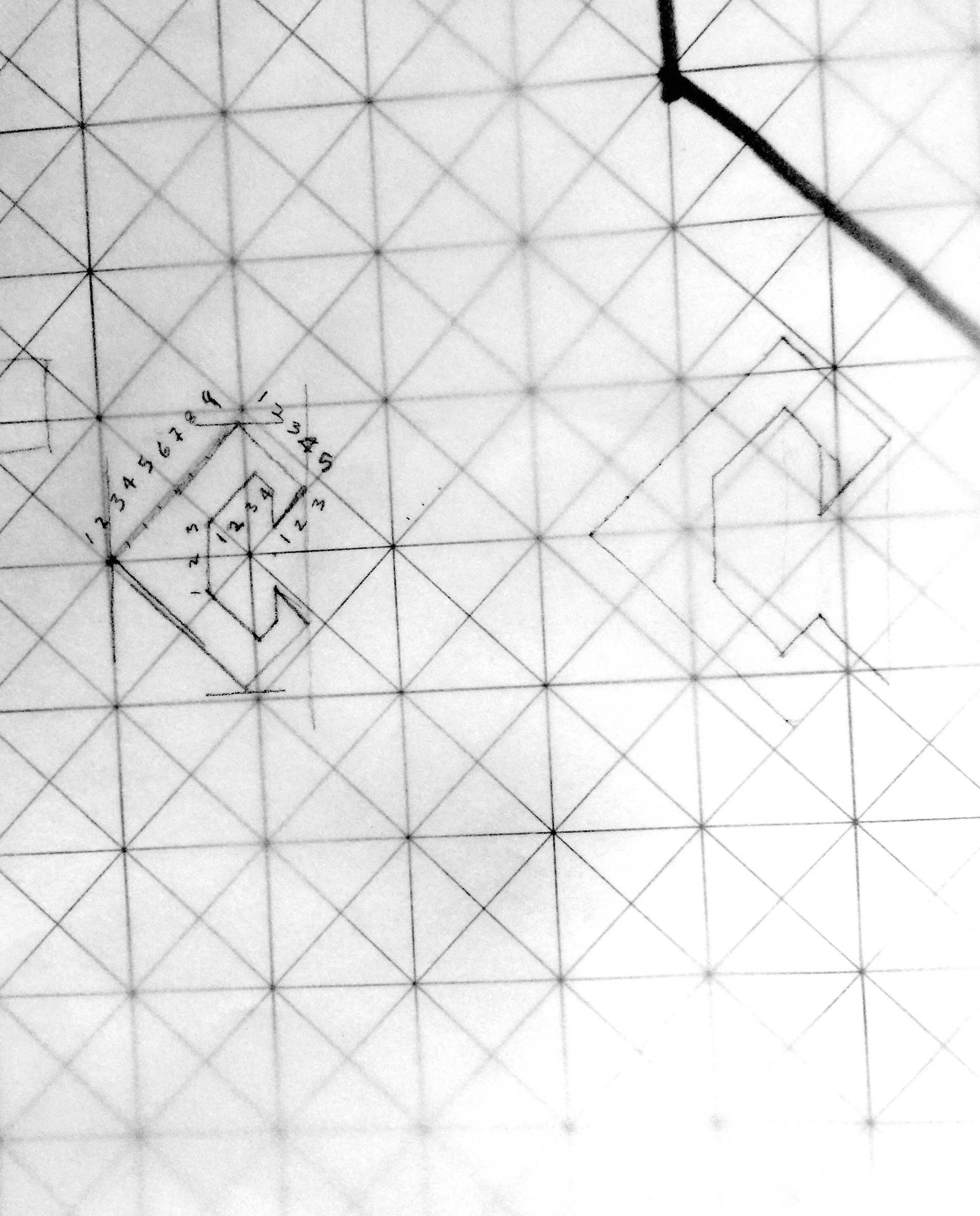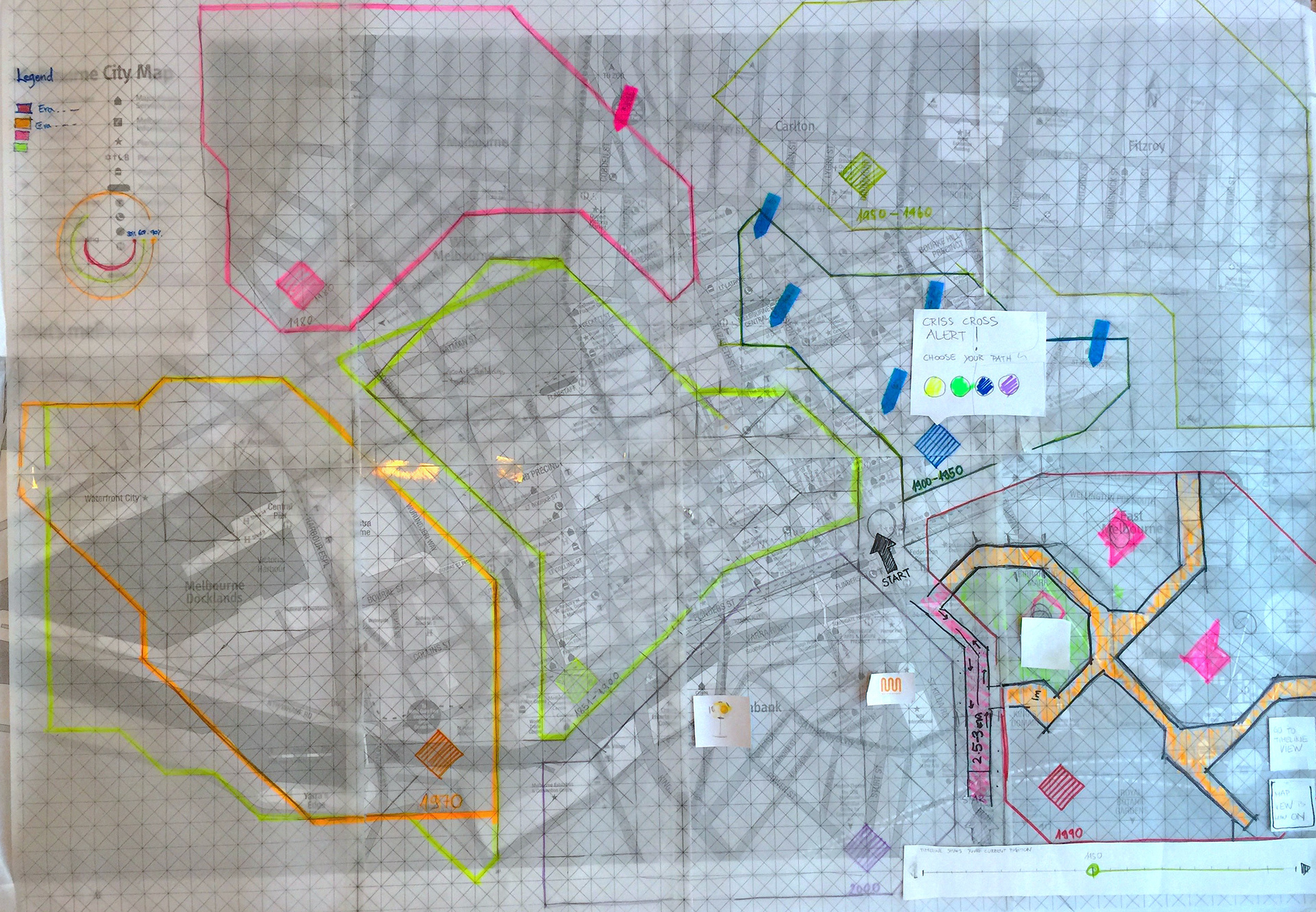 MIND MAP 
The mind map shows the brief working structure team concept and how we combined our thoughts together to bring CrissCross design project alive.

TOUCHSCREEN PROTOTYPING and WIREFRAMES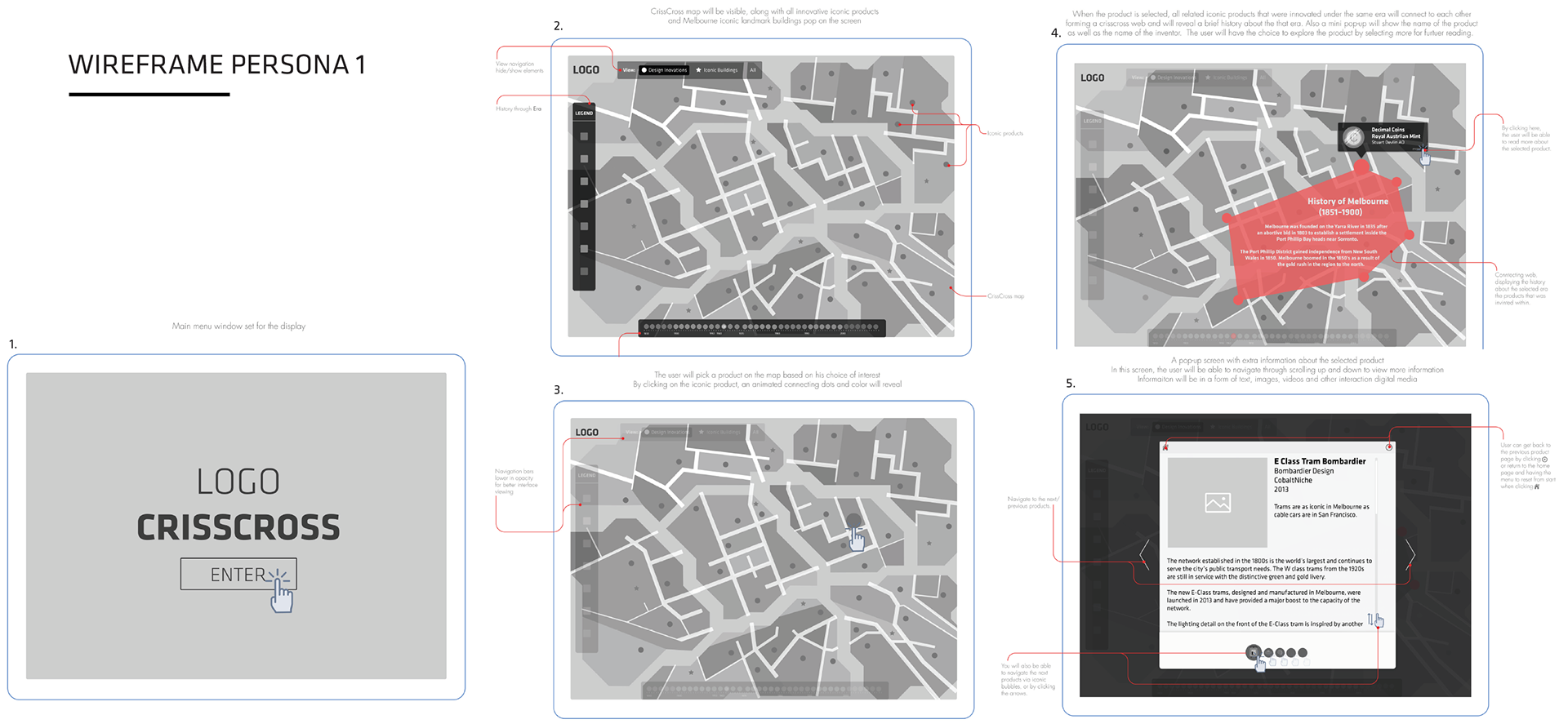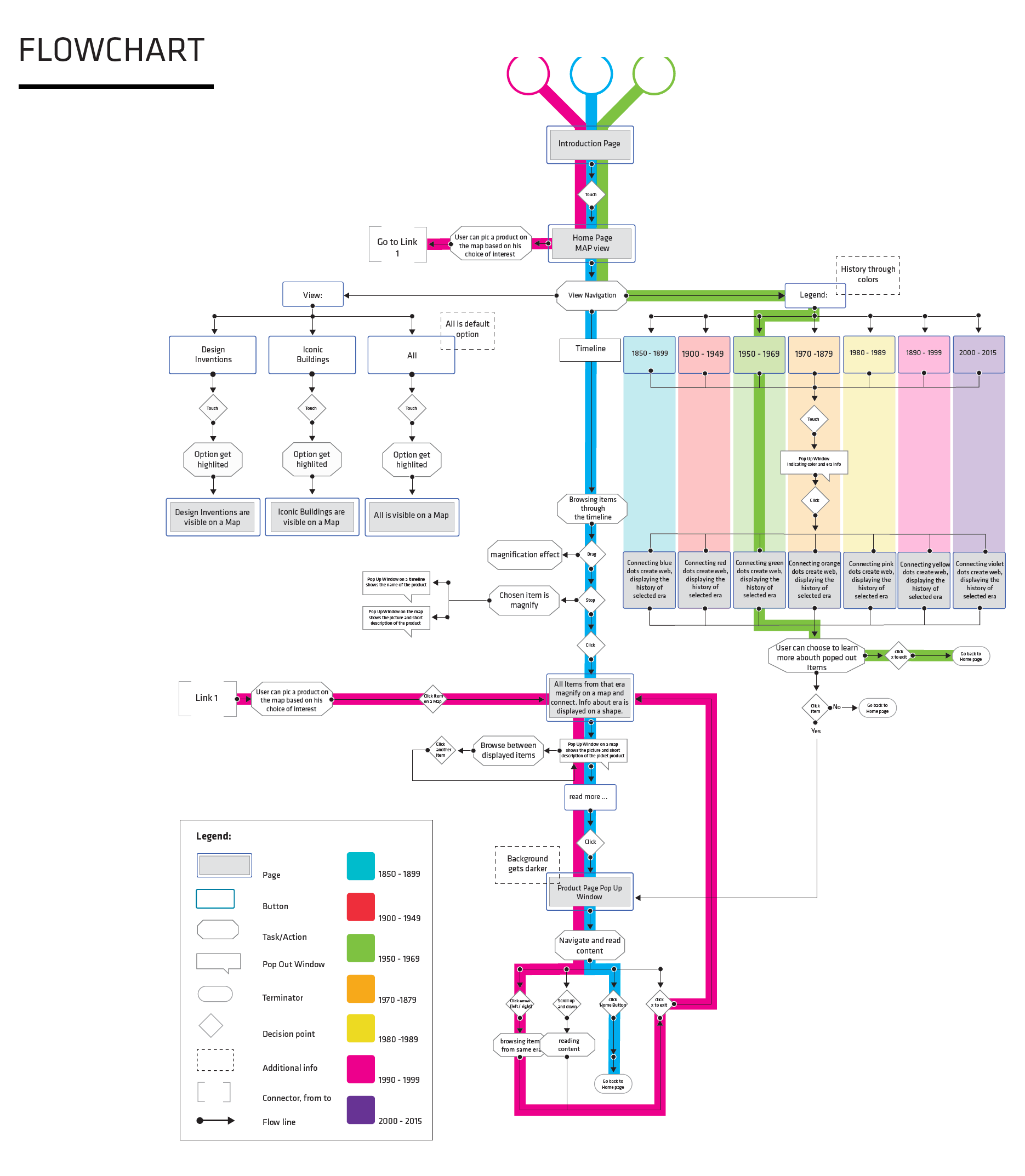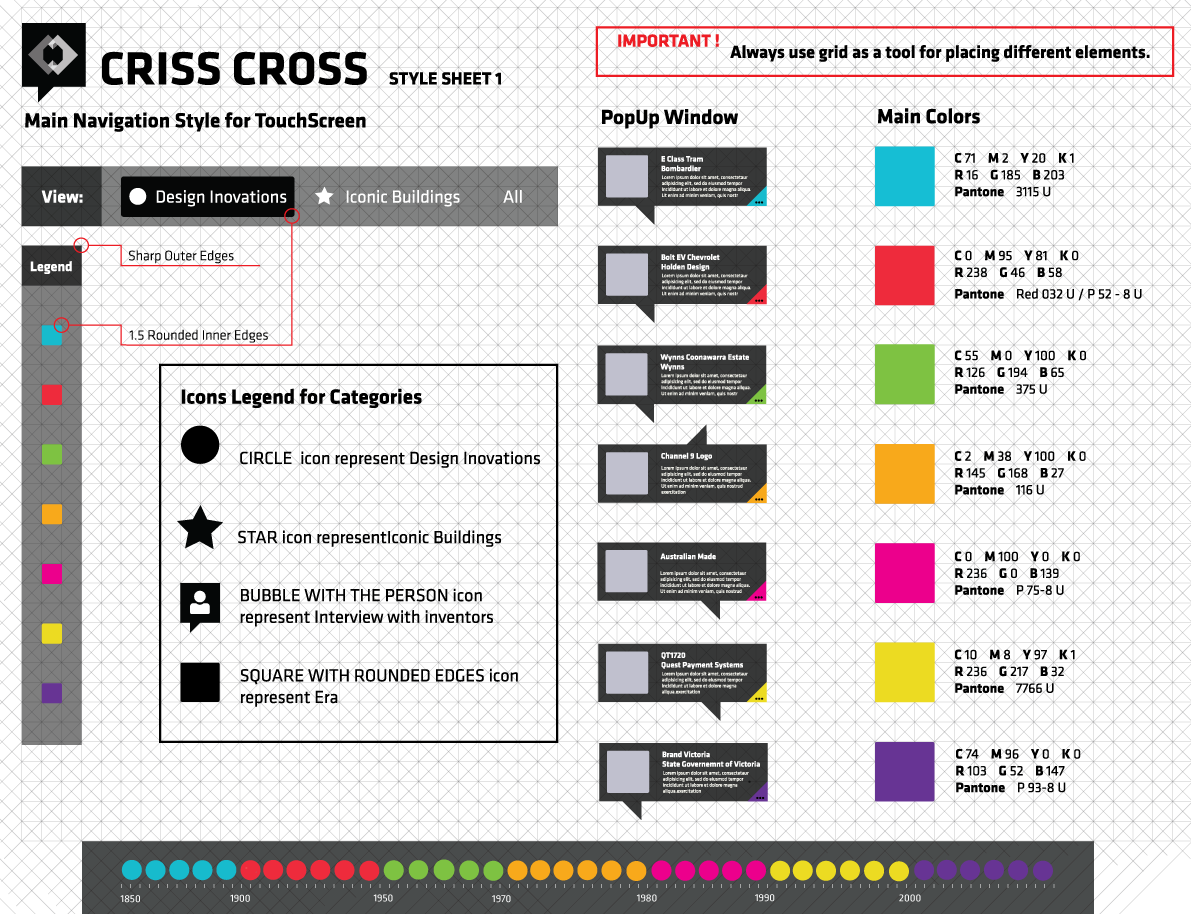 Concept Planning, Visual Identity and Touchscreen Design and Development were done in collaboration with my dear classmate, friend and amazing designer Read Y. Albanna.

The whole CrissCross project comes alive on various devices thanks to the team.